Locksmith in Toronto are Offering Car Key Duplicates / Car key copy
Car key cutting accurately is something that requires Locksmith experience, talent and attention to detail.
To duplicate car keys, the locksmith will key cut your existing key so you can have a new set of identical working keys to access and turn on your car.
Finding a locksmith that really loves what he is doing and being professional at his work is one of our base lines at Matrix Locksmith Toronto.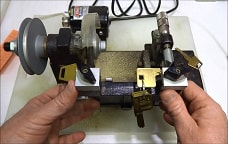 Car key, duplicate near me servicing Toronto and the sounding cities with Car locksmith services
Why?
Because a faulty key, even one with microscopic differences, can damage your locks in the long run, and most likely won't turn your car eventually or leave you locked out when you least expect it.
Motor Vehicle key Copy - Any Year Make & Model we CAN Copy that key !
Once a locksmith dedicated with his work frame, with years of experience ,  
Matrix locksmith team trained specialists car key cutting  as well as Motorcycle key copy and a truck key copy ,
 basically we make key copies to any type of  motor vehicle with the most up-to-date key cutting and copying machinery is available 24 hours in Toronto and surrounding areas 
Also why , because store such as Canadian tire or any they do not equip minute key vending machine keys with all the locksmith tools nor the knowledge to small and accurate details required
 Matrix locksmith offers car key replacement and car key duplicate in Toronto for ALL type of cars no matter the year or the model we Can Do It All on the spot!
Car key Duplication is not the same as replacement
Cutting a new car key duplicate requires you to have an actual physical original key you want to duplicate.
Customers who want duplicates do it because they need extra copies for themselves or members of their family.
They also come handy for business owners who need over than one key, or spare car key for their trusted employee to be granted access privileges.
WHY CHOOSE MATRIX LOCKSMITH FOR YOUR CAR KEY COPY?
If you are looking to copy your vehicle key, contact our Automotive experts 
Standard / Regular car key cutting 
Are Car Key duplicates expensive?
It all depends. There are people who love the Do It Yourself approach.
Problem is, it takes a long time to cut the keys perfectly without the proper tools, and there will be imperfections that could eventually jam your locks.
One other problem is getting blank keys, some models require a code since they also come with a transponder.
the other side of the spectrum, you find the dealerships.
They are reliable but extremely expensive, especially if you only want a duplicate just to be safe. Car dealers always say that they are the only ones who can craft key duplicates for your vehicle, but that is not true.
You might feel like duplicating your keys with them is an overkill given the cost.
Matrix Locksmith is a trusted Car locksmith company offers the people of Toronto and the surrounding cities a reasonable option if they want to have a perfectly made duplicate car key.
We create car key duplicates for any brand and model for a lot less than your car dealer, striving always to craft keys that work smoothly every time.
Just make sure that you hold the physical key.
It is impossible to duplicate your keys without the sample.
Does that mean that we cannot replace your car keys?
No. Replacing your keys can be done without having the physical key. 
Matrix locksmiths are capable both to provide you a key copy or cut and program a new replacement car key !
We need Car key replacements when you lost your key, or it got damaged. 
This could require a complete lock replacement or re-keying. But it is quite a different procedure.
If you have questions about our procedures and fees, do not hesitate and contact our expert locksmiths in Toronto.