One of the most beautiful and safest commute towns in the Greater Toronto Area, Oakville now enjoys the benefits of having the best technical and emergency Oakville Locksmith service. The peaceful and tranquil Oakville community has been growing steadily, with newer businesses and residential areas popping out left and right. Ever since the construction of the new hospitals and schools, the town of Oakville has become attractive not only for those who work in Toronto, but also those who wish to establish a prosper business and offer their services to residents in the area.
Matrix Locksmith has helped many builders, contractors and new businesses create safer and more efficient environments for homeowners, employees and customers alike.
#1 Oakville Commercial Locksmith Ontario
We have worked for the huge manufacturers established in town, providing the best security and access control solutions for the dynamic cluster of innovating businesses and corporations that have made Oakville home.
The life sciences industry has also benefited from our services. Biometric locks, CCTV systems, and intercoms are now ubiquitous in our country´s leading research centers.
Financial and professional services providers are also increasingly installing security solutions that help preserve the integrity of their customer´s vital information. Matrix Locksmith Toronto has proven to be the go-to agency when neighbors of Oakville want to kick their protection measures up a notch.
Our Toronto Commercial Locksmith experience has expanded to the entire Greater Toronto Area.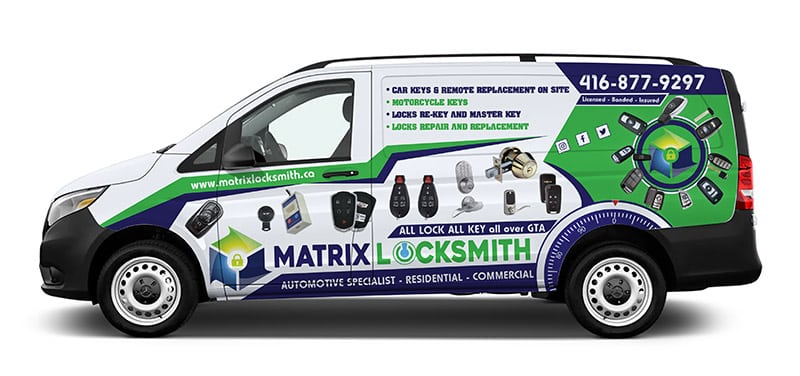 24/7 Locksmith Oakville - Emergency Services
Every home in Canada needs a correctly installed door. Energy efficiency key for homes during winter. It helps homeowners save a lot of money in electricity bills. Also, durable locks and hardware guarantee that weather does not take its toll for years, making it possible for you to trust your door will open effortlessly every time. We also offer great solutions for closed communities and residential buildings. Residential management solutions are gaining traction among contractors that seem to jump on the Livable Oakville Plan bandwagon. Matrix locksmith will make sure all new houses boast the latest security hardware and is a fine example of what the 21st century should feel like.
Call Us For #1 Oakville Locksmith Service